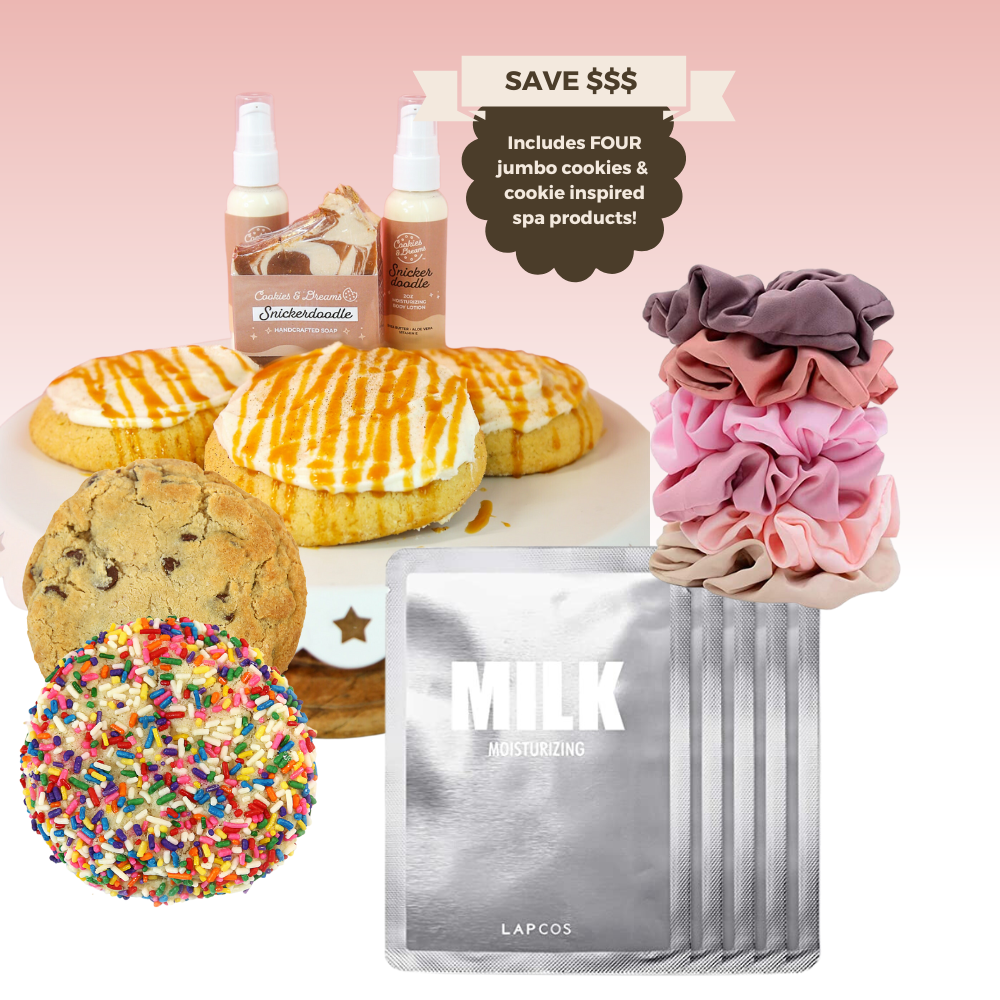 Relax & Recharge Gift Box
Our signature Relax & Recharge Gift Box for those needing a little self care. This box features everything you need for a sweet night in!
We believe that cookies are the ultimate self care but when you add in a Milk Mask, Argrow's House Spa Products + more.....it's the perfect way to really treat yourself!
 This Relax & Recharge Gift Box features:
1 OG Chocolate Chip Cookie
1 Sugar Sprinkle Cookie
2 Snickerdoodle Cheesecake Cookies
1 Satin Scrunchie 
1 Milk Face Mask
1 Argrow's House Bath Bomb
1 Argrow's House Lotion
Who is Argrow's House?
Argrow's House is a healing house that offers free services for survivors of domestic violence and abuse. It's also a social enterprise, which hires survivors to create bath and body products that are sold online and in local stores. We have partnered with Argrow's House to create a signature line of cookie inspired bath & spa products to support the survivors of domestic violence. 
A note about substitutions:
 We pride ourselves on supporting small-batch and local artisan businesses by including their goods in our gift boxes. As a result, certain items can become unavailable on occasion and without a lot of notice, especially during Covid-19. In the event an item is unavailable at the time of your order, we reserve the right to substitute an item of the same type, of equal or greater value, and as close to your original item as possible. We will not substitute an item unless the quality and aesthetic meet our extremely high design standards. 
Everything you need to know
You bet! Although, we always recommend enjoying your cookies ASAP. For the best results, wrap each cookie individually in plastic wrap, then aluminum foil & place in your freezer. To thaw, unwrap the cookie & place in a room temperature airtight container overnight. You can also warm them in the oven at 350 degrees for about 5 minutes from frozen.
How are my cookies packaged for shipping?
Each cookie is baked fresh the same day it is shipped & individually placed in a sealed cello bag. Each cookie is labeled & nestled in one of our beautiful pink mailing boxes. Cookies that have frosting, such as our Snickerdoodle Cheesecake Cookie will have the toppings packaged on the side with instructions.
How are my cookies packaged when I order for in store pick up?
All of our cookies are baked fresh daily & replenished throughout the day to ensure you get the freshest, most delicious cookies in the world! Each cookie is placed in a box for pick up.
How do I warm up my cookies?
Mmm...Warm, ooey gooey cookies. Is there truly anything better? To recreate that warm, right out of the oven cookie experience simply warm up your cookie:
Microwave | 15-25 Seconds
Oven | 2-3 Minutes At 350 Degrees
How long do my cookies last?
Our cookies will last for about 4-6 days as long as they are kept in a sealed, airtight container or their individual cello bag. Our shipped cookies are individually sealed and packaged. We recommend refrigerating your cookies upon arrival to preserve freshness. Just make sure you warm them up before enjoyed! We recommend the oven at 350 degrees for 3-5 minutes! Boxed cookies that are picked up in store can be transferred to an airtight container to preserve freshness.
What if I have more questions?
No problem! Shoot us an email us at help@Idreamaboutcookies.com
Amount per Serving: Calories
* The % Daily Value tells you how much a nutrient in a serving of food contributes to a daily diet. 2,000 calories a day is used for general nutrition advice.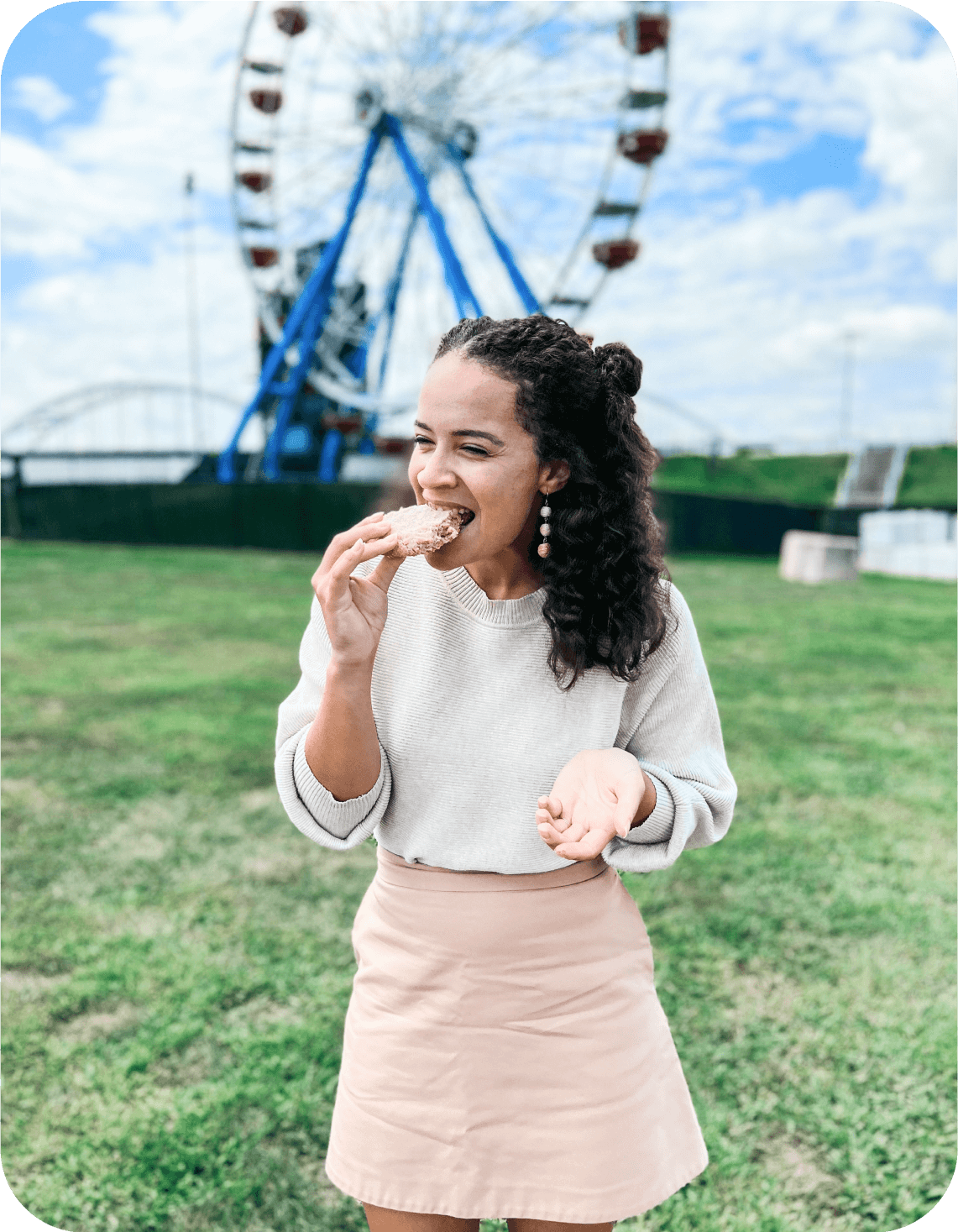 Baked fresh the day of shipping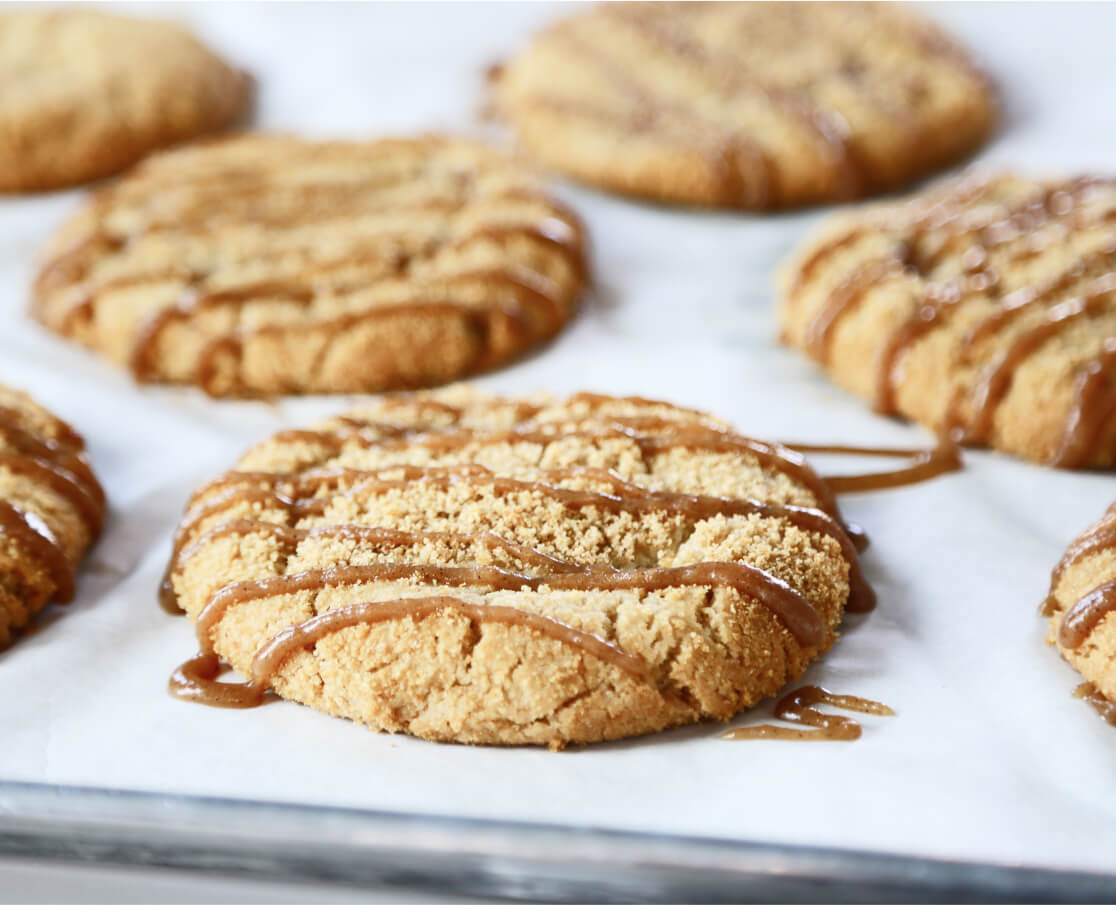 Baked fresh the day of shippingTo make sure you get the freshest, right out of the oven cookie experience, all of our cookies are baked fresh the day of shipping 2Day Express via FedEx or UPS. To avoid weekend delays that comprise freshness, we only ship orders Monday-Wednesday. Orders placed after midnight on Tuesday are shipped the following week. Please note that all orders require 2-5 days of processing time.
We ship to all 50 U.S. states and hope to ship internationally someday. Shipping is free for orders $60+. Otherwise, a single flat-rate shipping fee of $12 applies to all orders.
Packing Details
Each cookie is wrapped and sealed in an airtight, food grade cello bag. We use paper cushioning in our boxes for added security and our branded mailer box is tightly sealed for safety and freshness. Cookies that have frosting, such as our Snickerdoodle Cheesecake Cookie will have the toppings packaged on the side with instructions.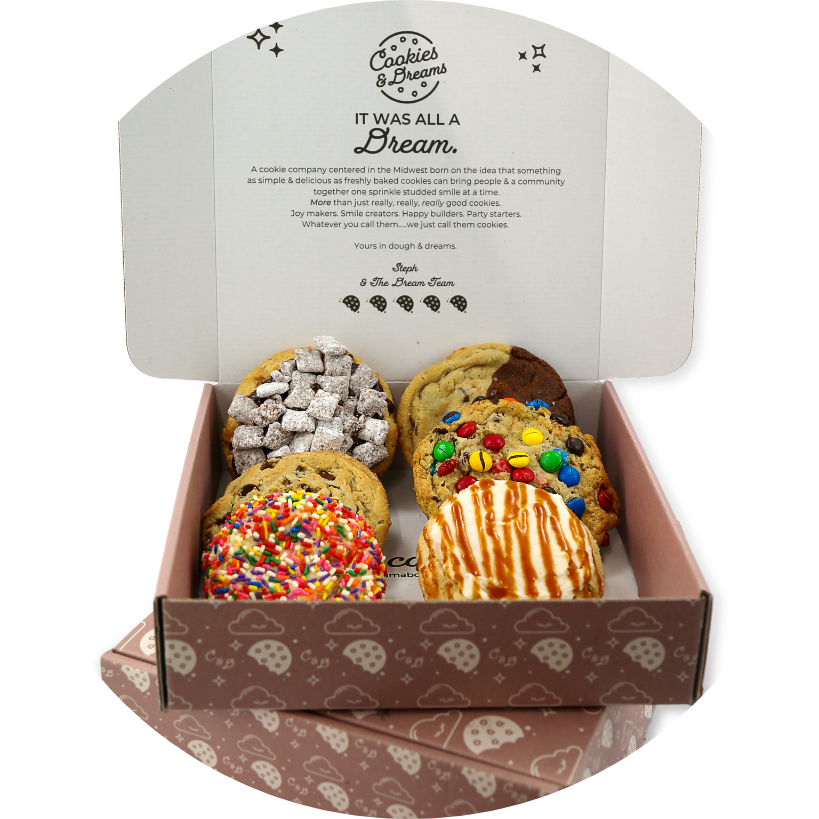 Ordering Tips
All orders are final and cannot be canceled or altered after they are placed so please take extra care to enter all of your details correctly and you'll be on your way to cookie doughpness in no time :)

Note: Unfortunately, all carriers are still experiencing delays due to the COVID-19 pandemic and we cannot be responsible for delays due to the carrier.

Pick Up and Local Delivery Options
Something went wrong, please contact us!