What Makes our Cookies So Great?!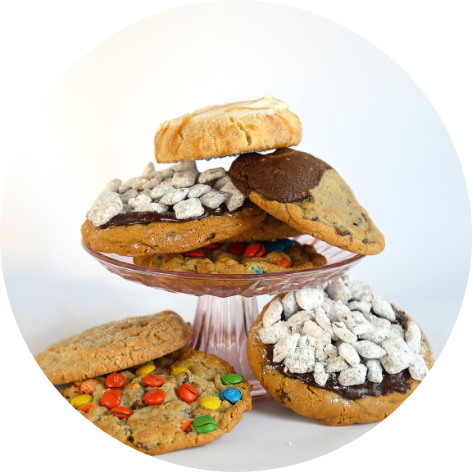 Simply put....
A lot of love, a little science & A LOT of hard work
Our cookies are BIG - weighing in a nearly half a pound each! We use the finest ingredients the earth has to offer & bake our cookies to golden brown perfection! With a sweet crunch on the edges & decadent ooey-gooey center, our cookies are guaranteed to make you smile.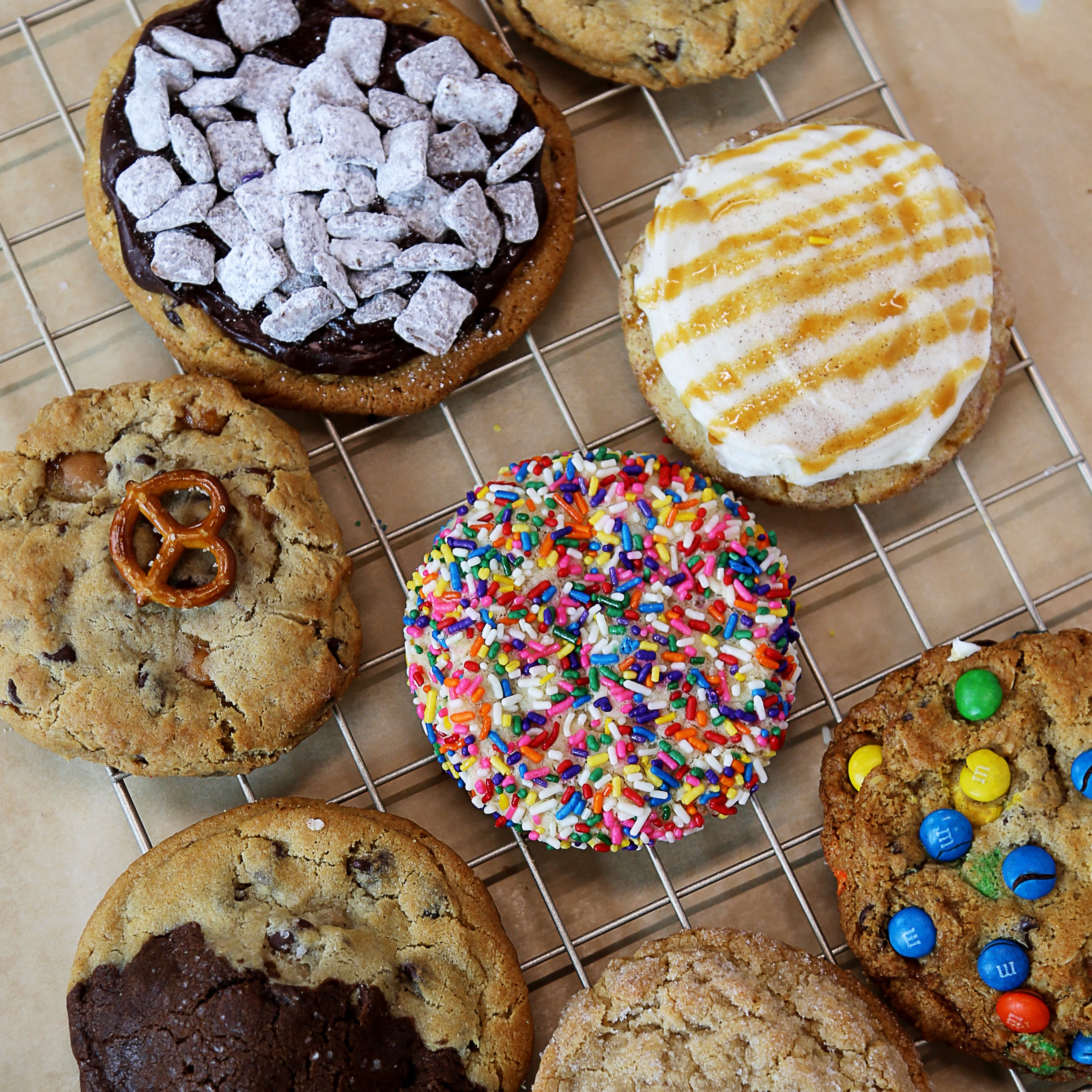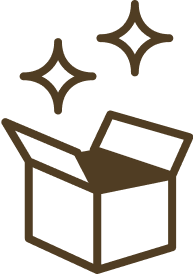 The World's Best
Join the sweetest club around! Our VIP Cookie Club allows you to SAVE 20% on every dozen while also getting the world's best cookies delivered to your doorstep every month.
Get access to exclusive, members-only perks, flavors + more!
The story behind the cookies. Because cookies can change the world.
We're a women-run company, smashing the pastriarchy, one cookie at a time. We don't just make the best giant cookies in America. All the pounds of butter, flour and sugar are part of our bigger dream – bringing more happiness and joy to your life.

It was a rocky road to get here, but we kept baking and dreaming.
Read More
Don't take our word for it...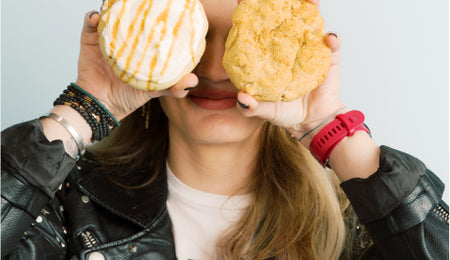 Just their snickerdoodle cheesecake cookie alone makes this business deserve 5 stars. Cookies & Dreams is by far the best cookie place I have come across. Must try cookies for sure! Friendly service and excellent store layout.
Kacey R.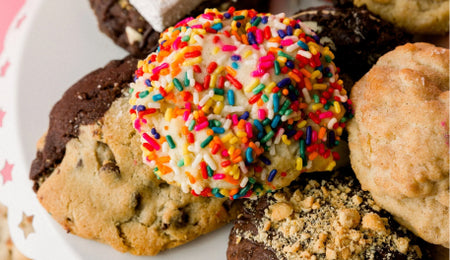 I VERY rarely leave reviews but their Cinnamon Roll cookie may be the best cookie I have ever had, and let's just say I've had a cookie or 2 in my day. Well done Cookies and Dreams!
Bryce A.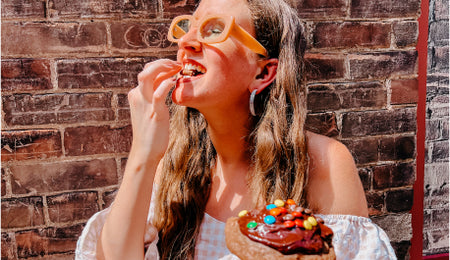 This place is amazing!!! They have many different options and they're presented in the most beautiful way! they're all neat and nice. Everyone was so much and you get rewards!! They're very good and the perfect size.
Malaigh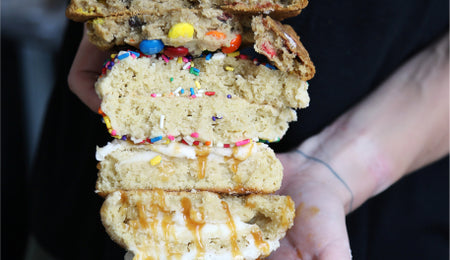 Amazing.  My friends and I did a cookie comparison night with other cookies in the metro (we're super cool...) and Cookies & Dreams was the GOAT.
Delicious!
Jessica B.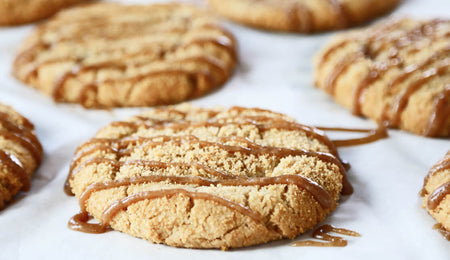 Awesome cookies, must try! Classic chocolate chip was incredible. My mom says: "I normally don't like buying cookies but these are great"
Mady L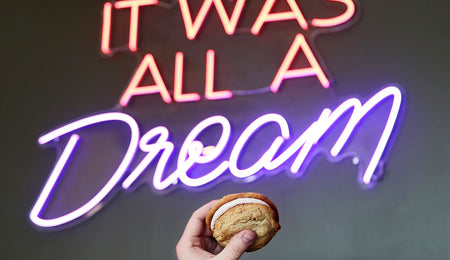 Mind-blowingly good. I'm usually not a cookie person, but these are the perfect chewy, not-too-sweet blend to get me addicted. The stuffed snickerdoodle is genuinely one of the best things I've ever eaten.
Courtney L.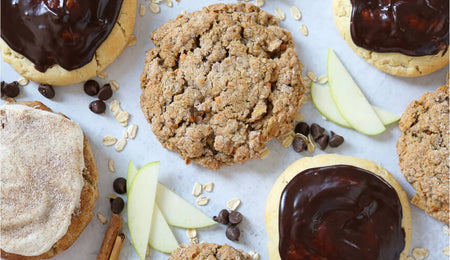 Great cookies for the whole family to enjoy!! Personally I love any of the cookies with the fluffy sugar cookie base. It is soft and moist and the flavors/texture is SPOT on! I'm not usually a cookie person but wow!
Samantha C.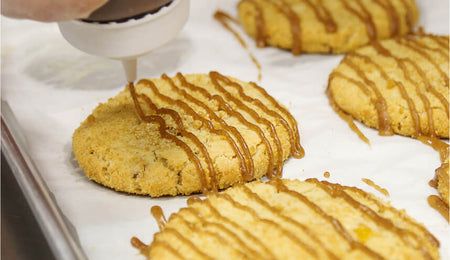 These are nauuuuughty. Delicious. I can never go back I'll weigh 500 lbs. Go at your own risk, don't say I didn't warn you. I had a stuffed caramel apple something or other cookie- it tasted like apple pie but in cookie form. It was equal parts confusing, satisfying, intriguing, delicious, and dangerous. The cookie was so big it could have been a meal.
M.R.
This place never disappoints! Gourmet delicious cookies. Outstanding customer service. Highly addictive!! Although there hasn't been a cookie we didn't like, I love the monster cookie so much.
Taryn S.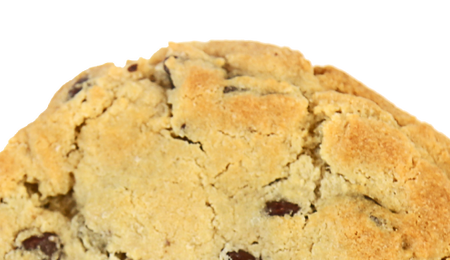 Amazing!!! 2nd time having those amazing, delicious, soft cookies that are the size of your hand! Incredible this is a gem spot with the most tasty selection of cookies by far! The creative craft behind these adorable delicious cookies with hit that sweet tooth with a bang! Will return for my next sweet craving! The place is a modern city feel which is unique and interesting. Try it out the next time you feel for something sweet! Definitely worth it!
Lina A.