And it started at an Iowa 4-H county fair. I was just seven years old when my peanut butter cookies won first prize! My longtime babysitter Mimi taught me the basics and a love for baking.
But it hasn't always been chocolate chips and blue ribbons.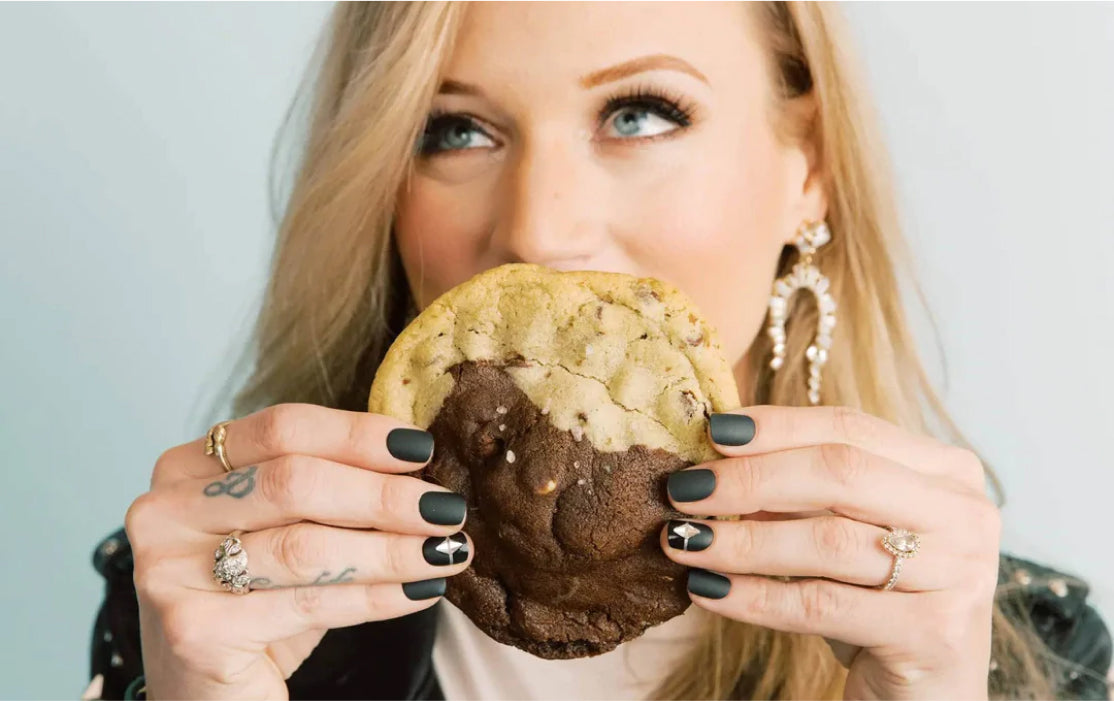 I started off selling my creations at a local farmer's market and it quickly became a full-time baking business. But the stress of nonstop wedding cakes, cupcakes, and cookies soon turned into full-blown anxiety and depression. I needed a break, so I sold the biz.
But dreamers don't give up!
We kept at it, and we're so proud of who we are – a woman-owned and operated business. We bake handcrafted cookies fresh every day at multiple locations in the Midwest. Plus, we sell online and ship nationwide. That's pretty sweet!
When you taste one of our cookies, you get it. Hard work pays off! They're the softest, chewiest, sweetest treats you'll ever have. They hit the spot, every time.
Whether it's your birthday celebration, first date, wedding, baby shower, retirement party, or just the decadent afternoon snack that you deserve, we make the perfect treats for all of life's moments, big and small. The ones that can, and do happen every day.
It's what we're here for.
To empower women.
To smash the pastriarchy, one cookie at a time.
To fuel your dreams.
Here's to you, fellow dreamer. 

[Dunks cookie in milk]
Stephanie + the Dream Team